Keyword Research
Determine the primary keywords for your website.
The first step in search engine optimisation is to figure out what you're optimising for. This entails determining the search terms (often known as "keywords") for which you want your website to rank in search engines such as Google.
The objective is to include as many relevant keywords as possible.
Once you've prepared a list of prospective keywords, go to your preferred keyword research tool.
For example, some primary keywords for Organic Coffee would be:
Look for long tail keywords and keyword variants.
Long-tail keywords are more complex search queries that often have lower search volumes but more specific intent.
On the other side, there are related phrases that support the main keyword and offer more context to the page's content.
For example, some long trail keywords for Organic Coffee would be:
Best organic coffee
Best organic coffee in India
Select Your Initial 5–10 Keywords
So you now have an extensive list of keywords in your keyword manager.
It's time to choose the keywords for which you'll build pages.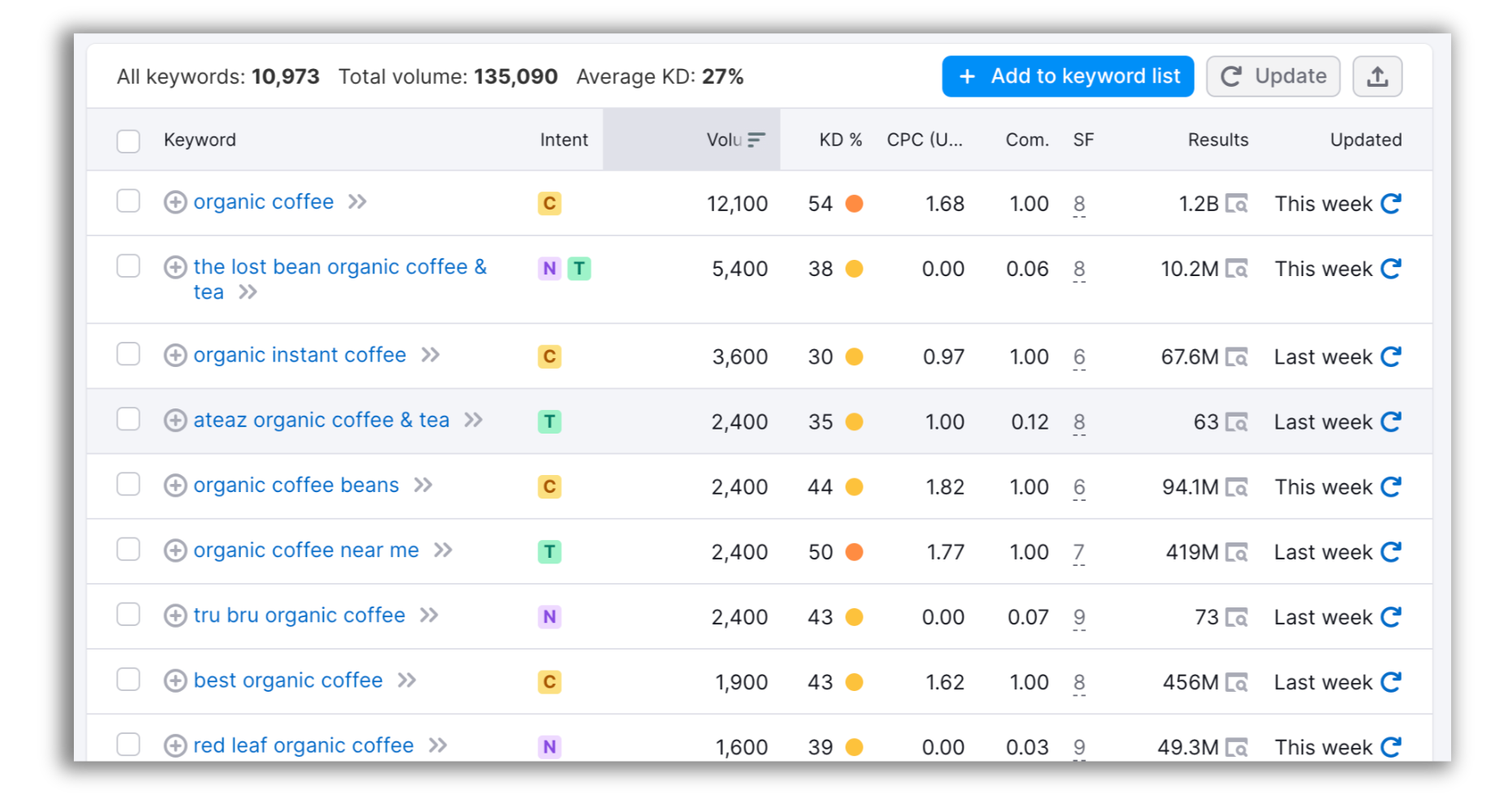 Content
"Content is king," goes a well-known saying in SEO. And this is more true than ever in 2023. The first step in developing SEO-friendly content is determining the keyword's search intent.
On-page optimization
So you now have a piece of high-quality content that users can easily read and browse.
It's now time to optimise that page for a particular keyword known as "on-page SEO".
Let's take a look at a few key, fundamental on-page characteristics to understand as you consider how to generate search engine traffic to your website:
Title Tags
The title tag is not the major headline for your page. The page's headline is normally an H1 (or perhaps an H2) HTML element. The title tag is visible at the top of your browser and is generated by your page's source code in a meta tag.
Meta Descriptions
On SERPs, meta descriptions are the text that appears beneath the page title. While the title tag serves as the headline for your search listing, the meta description serves as your site's supplementary ad content.
Optimizing Your Heading Tags
Heading tags, commonly known as H1-H6 tags, are another important on-page SEO component. These are used to divide your content into sections.
Optimizing Your Page URL
Your page's content should be briefly described in your URL.
Consider it this way, If you have two URLs for pages:
/page-1/
/organic-coffee/
The second URL, of course, is the descriptive one that explains the page's content.
Optimizing Your Images
Make sure to give your images descriptive names. Ensuring that they are optimised for quick loading on any device.
In the next piece, we'll talk about link building, which is another crucial component of SEO.
Connect with the Techysquad Team for the SEO of your website.